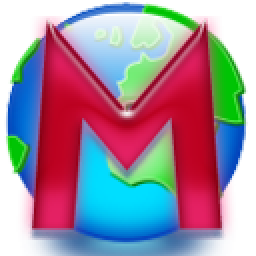 Multi-Language Dictionary that offers Oxford, Merriam Webster, Britannica Concise
To add other dictionaries into Mart Dictionary Software (MDS), first download the selected dictionary from http://www.mart.mn, and double click on downloaded file, it will automatically install it on MDS. But, first MDS has to be installed on your computer. Since MDS has built on quick search system, it brings the results from more than 40 sources of dictionaries at the same time.  Besides, it doesn't overload on your machine.
Another advantage of MDS is it has additional word memorizing window that randomly slide-show words from selected dictionary on right-bottom of your screen. When you press on "speech" button, it ables you hear the pronunciation of a word in English.
Mart dictionary is a simple and intuitive tool operated by a single click. Just click on any text written in Word, Excel, Power-Point, emails, web pages, instant messages or any other desktop application. A small window will instantly appear containing the translation results, as well as any information or conversion that you require.
You can also easily copy / paste to and from Mart. Actually, once installed in your computer, Mart will become a powerful and innovative reference tool of easy use that will allow you immediate offline access to dictionaries and encyclopedias covering all topics and themes.
Text Translation – Immediate online text translations in 41 languages. Despite the fact, that no machine translation is 100% accurate or delivers results equal to human translation, this great new feature, based on the most advanced text translation technology, helps you understand texts in languages you are less familiar with.
Mart's text translation is available in the following languages: English, French, German, Spanish, Italian, Portuguese, Japanese, Hebrew, Chinese (Traditional), Chinese (Simplified), Dutch, Russian, Korean, Turkish, Arabic, Farsi, Polish and Ukrainian and more.
Mart offers its users a wide range of titles from the world's premier publishing houses: Britannica, Oxford, Merriam Webster and many more.
Mart's translation and dictionary software offers results from a database of 50 sources in more than 17 languages.



All dictionaries with .mrt extension will not work itself, therefore you must download and install Mart Dictionary Software (MDS) first. Afterwards, you may download any dictionaries and double click on them, which automatically install them on MDS.